In my previous post, I shared a 2-day itinerary on the experiences and things to do in Mysuru. The itinerary is ideal for those wishing to explore the city for the first time. You can read all about it here. In case you are a returning traveller and want more options to explore; or if your trip is for more than two days, read on for some more treasures from in and around the city.
Brindavan Garden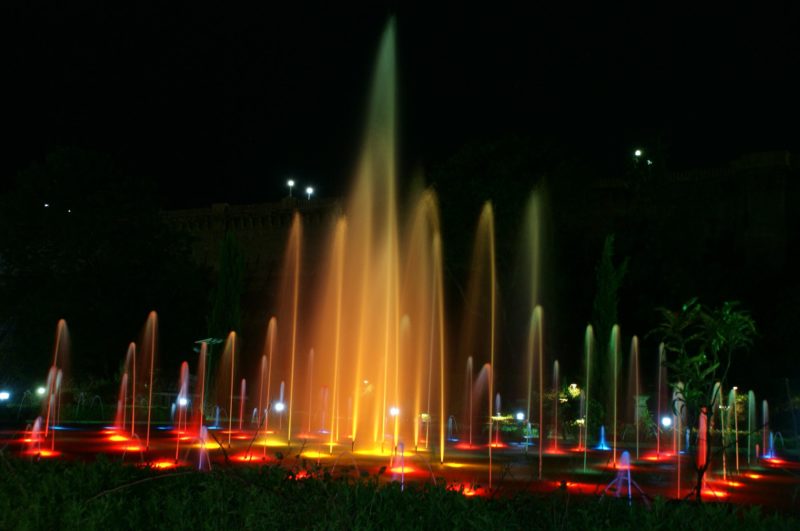 Image credit: Ezhuttukari at Malayalam Wikipedia [Public domain or CC BY-SA 3.0 (https://creativecommons.org/licenses/by-sa/3.0)], via Wikimedia Commons
Approximately 40 km from Mysuru is Brindavan Garden. The gardens, famous for the luscious lawns and colourful flora, have served as a setting for many Bollywood as well as South Indian movies. Another attraction at Brindavan Gardens is the dancing fountain show which is held every day, after sunset.
Golden Temple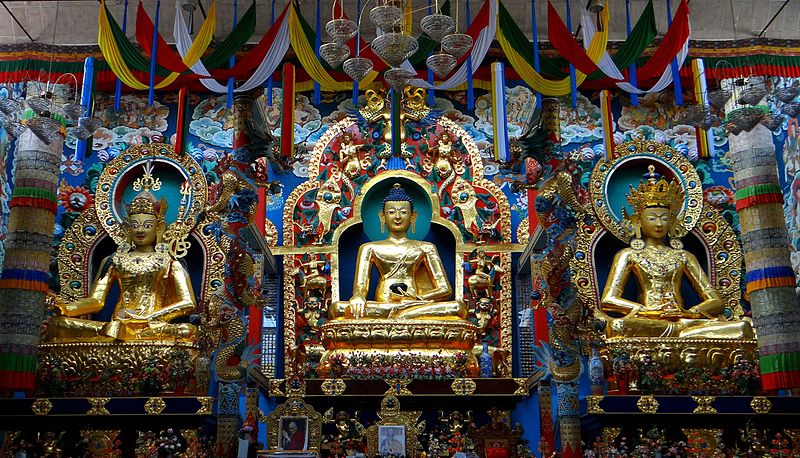 Image Credit: By Sahyadri H S [CC BY-SA 3.0 (https://creativecommons.org/licenses/by-sa/3.0)], from Wikimedia Commons
The Golden Temple is a monastery located near the Mysore-Bangalore highway and could serve as your pitstop. The main attraction at the monastery is the large prayer hall, which has three majestic golden idols of Buddhist deities. There is a market complex right outside the sacred space, which has gift shops, and vegetarian restaurants which serve delicious paneer momos.
Jaganmohan Palace*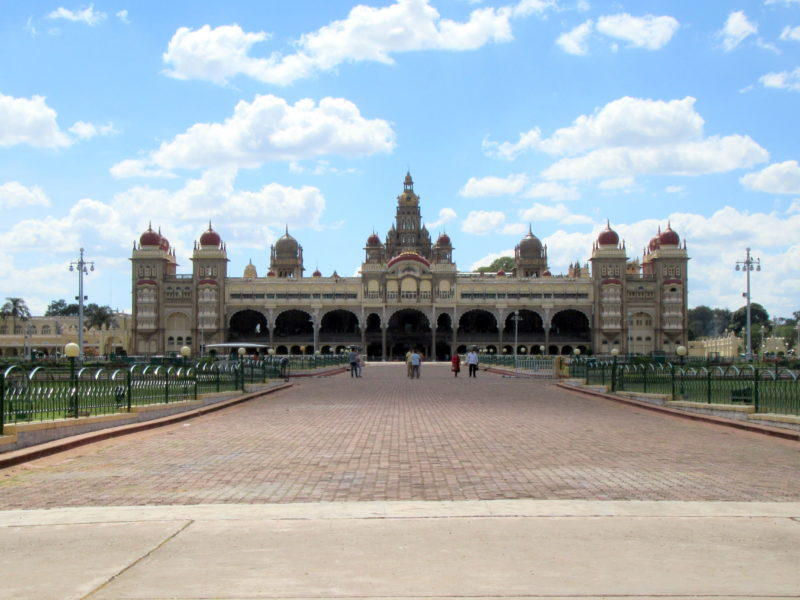 Another one of the seven palaces of the Wodeyars located in Mysore, the Jaganmohan Palace holds historical significance of serving as a residence to the royal family when the Amba Vilas Palace was destroyed in an accidental fire. The palace has now been converted into an art gallery and a function hall, and remains one of the finest pieces of architecture from the reign of the Wodeyars.
For those who need an introduction, this ice cream parlour is famous for its sundae Death By Chocolate, which is a sinful indulgence made of a brownie topped with vanilla ice-cream, chocolate sauce and fried dry fruits. A must try!
Not one to pick sattvic food over a nice, greasy dosa, but I was pleasantly surprised at how much I enjoyed the food at Indus Valley Ayurvedic Centre. The food made from fresh ingredients was light and the preparation was extremely simple. Needless to say, the meal was rejuvenating and I absolutely loved it.
Drinks & Nightlife
If you are looking to unwind after a long day of travel, there are a few pubs and resto-bars, such as Infinit, Purple Haze, Oyster Bay, and Spring by Radisson Blu.
If you are interested in exploring the city in depth, I'd recommend read about these 30 Place In Mysore which have been curated by FlippAR Go.
* Places augmented with exclusive AR experience through FlippAR Go
Please Note: All eateries in Mysore close down by 10 o'clock in the night, so plan your evening food expeditions accordingly.
Cover Image Courtesy: https://www.pexels.com/@ram-30697