Hampi's past hangs heavy.
From being something of an unknown realm, Hampi has become a home of sorts, an escape almost. In my head, Hampi is a melting pot – a perfect blend of the old (the Vijayanagar empire's history is itself over 600 years old) and new (mini cafes with WiFi – almost like the shacks of Goa).
But the ruins aren't the only things to look forward to in Hampi. There's the crazy trekking. No one warned me about that. Do add a pair of sneakers to your 'must carry to Hampi' list for sure! You'll need them, if you want to catch a glimpse of those gorgeous sunsets that make the rocks glow like gold.
Oh and…add to the list some serious sunscreen and hats – as much as you'll love Hampi, I am not sure you'll feel quite the same way about its weather. Remember, you are in the midst of rocks.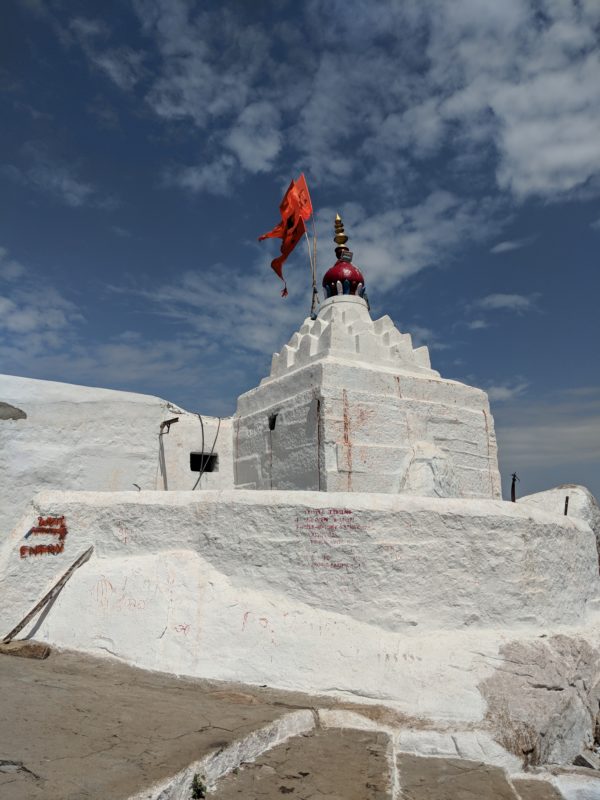 Back to the trekking – if treks or long walks aren't for you, then you might want to consider hiring an auto for the day, or, better still, hire a bicycle. You could even consider hiring a bike (moped) but be warned that it goes no faster than a bicycle. So, weigh your options.
Barring the auto, the options are inexpensive. When you feel tired from all the cycling and walking, rest your bones at the super fun 'Chill Out Cafe – Old'. This definitely was my pick. Make sure to go to the old one (yes, there's also a chill out – new). You also get free WiFi that just about works – need I say more?
Hampi is large. I don't think it's easy to prepare yourself for it. Where parts of it are buzzing – like when you visit Lakshmi, the elephant at Virupaksha, and witness the ruckus created by the langoors, the other end of street, towards the bottom end of Matanga hill, can be remarkably quiet.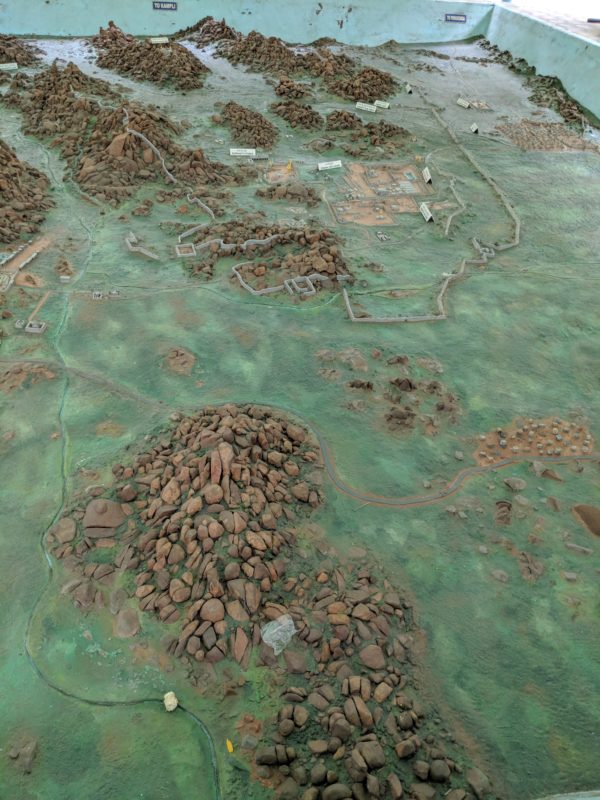 While some days the quietness can be calming, on other days, it's just haunting. Don't be surprised if you find yourself exploring the Achyutaraya temple or courtesan bazaar in solitude. Cause Hampi draws you in.
It's natural to feel overwhelmed by Hampi. The terrain, the history, the sheer number of ruins – it can all get a bit much. There are multiple places to cover and not every place offers a guide. Hampi is best explored if you have a trail chalked out for you. Here's where FlippAR Go makes things simpler for you.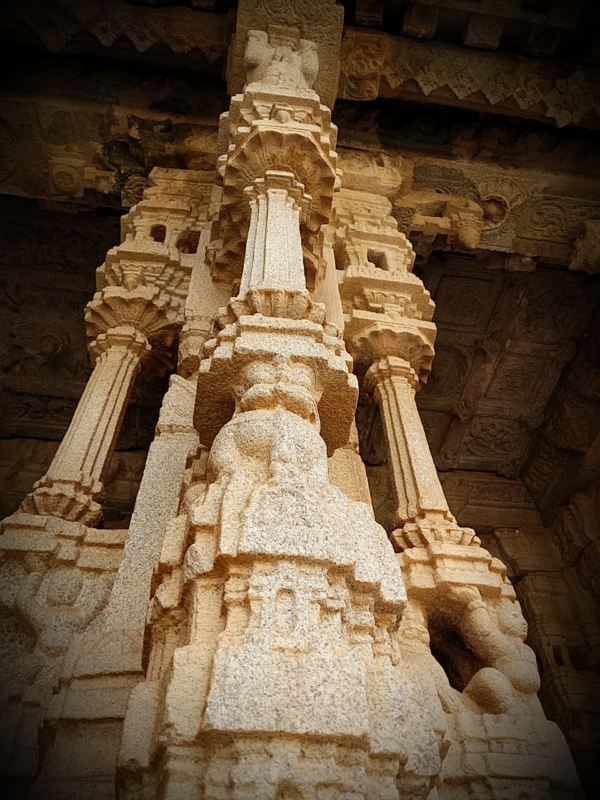 I'd suggest you download the app prior to your trip. The app has videos to help familiarise you with the town of Hampi, it's history, culture etc. What's more, it contains planned trails. At each location you get – authentic, engaging information about the monument and its history. FlippAR Go gives you access to things that are out of bounds for tourists – like listening to the music of the musical pillars at the Vittala temple or seeing the Queen's Bath as the queens of Hampi did. 
I had a great time using FlippAR as my travel companion, am certain you will too (FlippAR Go is available on both Play store for Android and App store for IOS).