We travel not to see the world but to see ourselves. Travelling not only allows us to see new parts of the world, but also new parts of ourselves in these fresh walks of life. It allows us to grow out of our comfort zone and accept uncertainties and makes us more accepting and accommodating towards all the diversities and differences that exist around us.
We, at FlippAR, cherish this spirit of travelling and are happy to introduce you to a passionate traveller, who quit her corporate job to become a full-time traveller. Travel Blogger, and a foodie, Priyanka Gupta shares her thoughts on various aspects of travel and shares her travel stories from South America, Europe, and India in an interview with Abhirup Moitra from FlippAR.
Note: The original talk was recorded through a video conference, however, it encountered some technical glitches on its audio which we haven't been able to fix.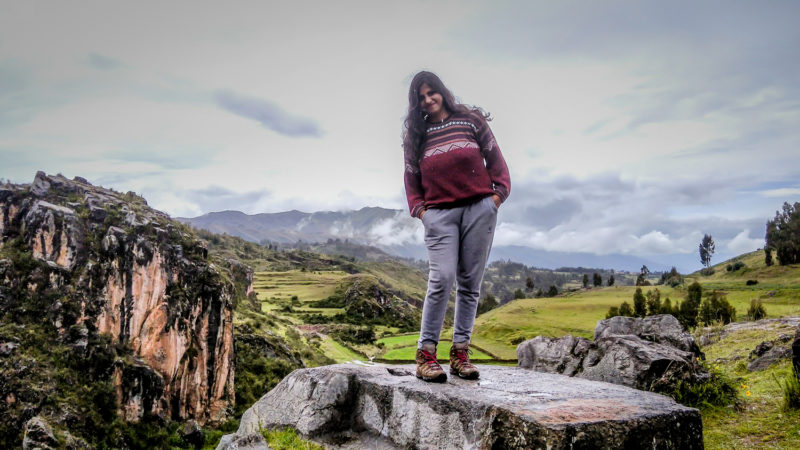 Priyanka comes from the corporate field of Software and Finance, where she worked for several years before making a conclusive shift a years ago to become a full-time writer and a travel blogger. Even during her corporate days, for the past 7-8 years, she travelled extensively. After leaving her corporate job, she travelled to South America to teach English in Chile.
 During her stay there, she travelled and the explored the country and its culture indulgently and discusses the stories from her adventures in detail in this interview. Priyanka's stories would resonate strongly with most travellers for whom travel has been a journey beyond milestones; who, like herself, have been able to rediscover themselves and grow into better versions of themselves through travel.
Priyanka runs an independent blog called "www.onmycanvas.com" where writes about her travels and experiences, along with writings on personal growth and development.
Abhirup: Can you tell our readers a bit more about what are the topics that you cover in your blog?
Priyanka: My website is called www.onmycanvas.com, and it's about a lot more than travel. I wanted to write stories out of my personal experiences and travels to help people live a better life. I read psychology, philosophy, habit development, and create essays fusing the knowledge from books and my own experiences. My travel stories are about the places I go, people I meet, and the memories that I create. Some of them are in the form of posts and some are in the form of photo essays, which are usually accompanied by some poetry.
Abhirup: My first question to you is, in your experience as a traveller what are the advantages of travelling light?
Priyanka:  Traveling light allows you to move easily and on a short notice. You don't have to worry about packing the whole room, or what did you leave on the hostel bed and if the towel was on the stand outside when you change places.
Abhirup: While you were travelling to South America, is it possible to travel light, provided the weather conditions there?
Priyanka: Yes, it's possible. I was carrying a light bag: two-three T-shirts, two shorts, one full track pants, undergarments, night clothes, and one or two pairs of fancy clothes for a restaurant or a special day.
Some basic things such as toothpaste and a toothbrush, toilet paper, a few medicines are essential. And if you are going to a place where it is raining or it is cold, then you need to carry a thick jacket and a rain jacket. They're very lightweight these days.
Abhirup:  Our CEO, Vivek once visited the USA and his luggage was missing. Ever happened to you?
Priyanka: My luggage never got lost, thankfully.
But when I first travelled with a backpack I didn't know what it means to backpack, but it sounded really cool. So, I bought a backpack from Delhi, and I stuffed it with things.
I think the bag weighed 12 to 13 kilos and carrying it the heavy pack on my back was impossible. I am sure people would have laughed "Here comes a wannabe backpacker".
I met a lot of backpackers, and they seemed all very well-versed in backpacking, and I was like "oh damn, I'm such an idiot".
Now I travel with a backpack that weighs somewhere between 8-9 kilos.
(Vivek (Founder of FlippAR) joins the conversation to share some of his personal experiences and tips on travelling light.)
Vivek:  I carry my laptop bag to the office. So, today if I want to have to travel, all that I need to do is put in a few pairs of clothes and I'm ready to travel. I have stuff like travel adapters. All I need is just needing to pack a few clothes and I'm all set.
Abhirup: In your travel to South America, did you experience the language barrier?
Priyanka: Oh, yes! I didn't speak any Spanish when I landed, and nobody had told me that no-one speaks English in Chile. I had booked a cab from the airport to the hostel, and my taxi driver saw my WhatsApp photo and found me. Even he didn't speak any English. And that is when I realised that it would be difficult to manoeuvre through South America with my then level of Spanish, which was non-existent.
We were in Santiago, and my friends and I used to go out to buy a sim card or some daily utility item, and I would just stand on the side. Then I started learning Spanish, but it was a steep learning curve.
Your brain numbs down after you have listened to a language for days without understanding any of it.  But I still try to speak as much as I could, even if the people were laughing.
In Southeast Asia also, I went to a very crowded restaurant in Saigon, and the waiters didn't understand what was written on the menu in English. I had to use a lot of hand gestures and face expressions which I don't fall short of.
Vivek: It is interesting that you brought the menu. One of the things we do is also make menus interactive. The experience we offer is to get people to scan the menu and it shows the information about the things that they can order.
So, one of the bars that we work in Bangalore here, which is a microbrewery. The app users can select what beer to order. Basically, their preference in terms of, it could be the bitterness levels or depending on the taste preferences.
Abhirup: In South America, and Southeast Asia, predominantly people are non-vegetarians. So, how do you manage there?
Priyanka: You asked a very interesting question. I was a vegetarian first because my family is a vegetarian family and then I turned into a non-vegetarian because well I love food and I just couldn't keep away from the three-fourth of the menu.
And then, about a month ago, having read too much, I couldn't eat non-vegetarian food anymore. But when I was in South America, I used to eat almost everything.
But vegetarians and vegans face difficulty in South America.
They eat a lot of beef, and I never could. We had two cows at home and I could just never bring myself to eat beef.
Abhirup: So, apart from the places that you mentioned, you've travelled India as well?
Priyanka:  I have travelled through South India, Rajasthan, Central India, Himalayas, Maharashtra, Punjab. But there is so much more than I have to see.
Abhirup: As you mentioned that you will be travelling to Indonesia next month, how do you plan to stick to vegetarian diet there?
Priyanka:  I am not sure.
Vivek: I am a vegetarian myself. So, there could be challenges you get used to travelling and having vegetarian food. In my case, I don't even eat the egg or even egg products, so a lot of European countries become a challenge to have bread as well.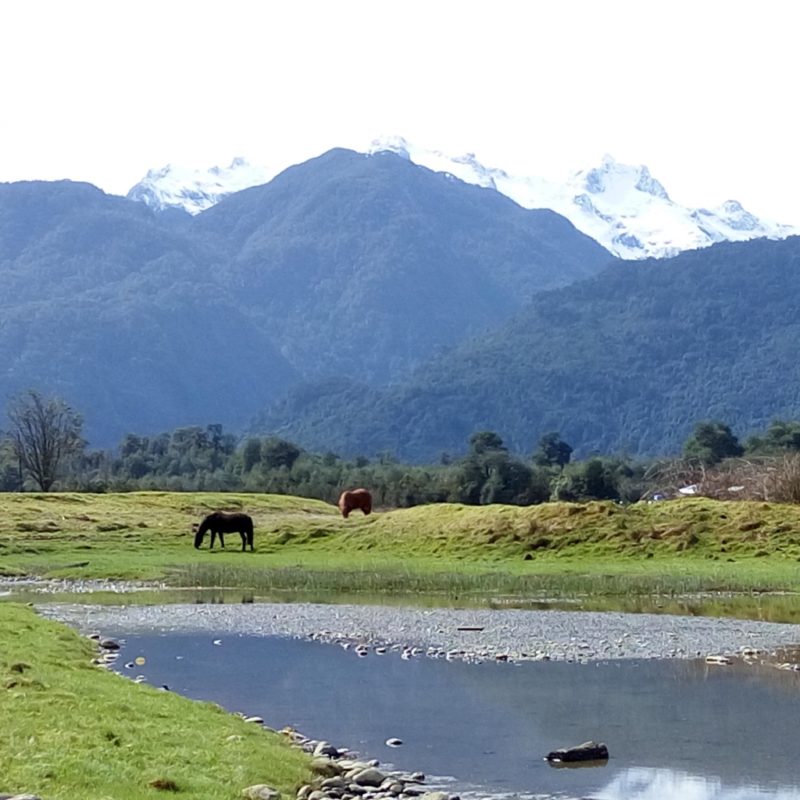 Abhirup: I read one of your story about your trip in Peru, you were offered beer by two masons who were walking in the hot sun. If you can share that.
Priyanka: Yeah! Puno is a very beautiful Peruvian town on the banks of Lake Titicaca. I was in Puno because I wanted to visit some islands on Lake Titicaca that their residents reconstruct every fifteen days. I was just hiking this mountain near Puno. I was with a friend, a traveller I had met. We both were just walking and there were 2 workers who were doing some construction work.
They were drinking beer. In South America, people are very friendly and nice, and these guys were the same.
I just happened to smile, and they smiled back. By the time I was speaking a little Spanish, so we joined them, and they wanted to take a photo with us.
Abhirup: Apart from that did you face anyone any person who is not as welcoming as these two guys?
Priyanka: Yeah, I've had a lot of those experiences. Some of these people were nice, some were not. I taught English in a government school on an island.
The head teacher was just horrible to me. She will say I will come, pick you up, and we will drive together to the school. But she wouldn't come, and then she would say that why didn't you text me.
Then there was this one time when I was in Santiago on a bus. I had my phone in my lap and I was listening to songs. I was going to a job interview, for I wanted to teach English in Santiago.
Two boys snatched my phone and ran with it. I ran after them, and one more guy ran after me to help me out, but we lost the boys.
Abhirup: If someone loses their bags, passport, currency, everything they lose it somewhere in some foreign country, so in that case what needs to be done?
Priyanka: This is a very genuine problem that any traveller may face. What I always do is write a few phone numbers and then keep them in my pocket and the address of the place where I'm staying at.
And if you lose something, you can file a report in the nearby police station. Also, always have backups. Like, I always carry 2 debit cards, and even a backup phone.
Don't carry your passport while moving around in a city for no one asks for it. Keep a print out instead.
Vivek:  You can lose anything when you travel except for them except for the passport. Make sure you have your passport safe and secure. And the other thing is, the best thing is in case you lose something is to call the travel agent and they'll help or sort things out.
Priyanka: Yeah! A friend of mine lost her passport in Thailand. Then she went to the embassy and they helped her out. But the prices were painful.
Abhirup: Thank you, Priyanka for talking with us.
Priyanka: Thank you, Vivek and Abhirup! Thank you! Bye!