A part of providing well-researched, authentic, curated content on our app involves extensive hours of reading, researching (both online and offline) and of course travelling. Travelling for writing can be fun but also taxing, so I'd not say it's entirely easy. Though I also agree it's enviable.
As you'd know by now, we've been working closely with the Government of Karnataka and the Tourism department of Karnataka to cover top tourist sites across the state. So, we had our list and I must say it included places I wasn't familiar with. Well, let's just say, I didn't feel 'ignorant' too long, as most of the people around me were as lost about the sheer existence of these places. So there I was, sitting with a map of Karnataka and figuring my best travel options to remote corners of these hinterlands.
Being a lone traveller, my head with buzzing with questions – about hygiene, the place, safety and to the sheer up-keep of the place I had to visit. I mean, since most of us hadn't even heard of a town called Lakkundi, what was I hoping to find there? Besides, ruins of an era that's gone long past! More than that, my concern was about the condition I'd find these in.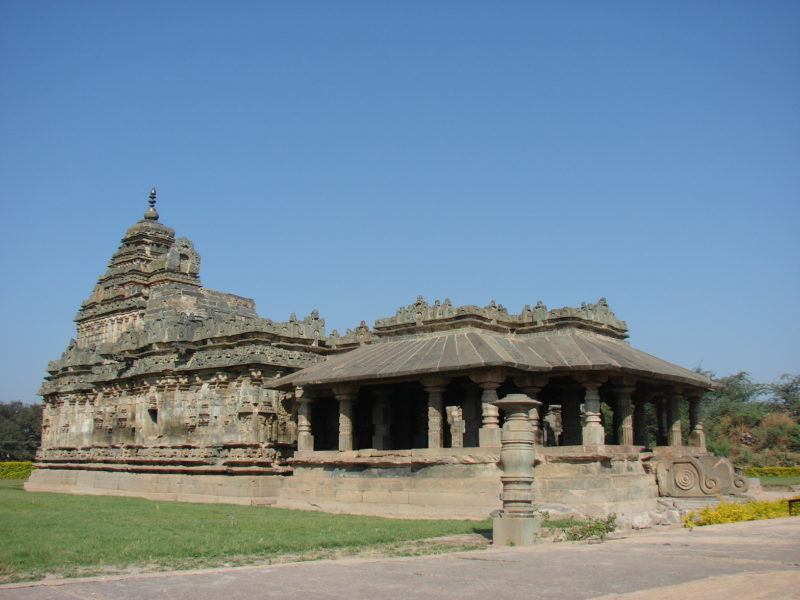 My trip was to start at Lakkundi and let's just say I had no idea of the surprise that awaited me. Having taken a local inter-state bus to Lakkundi from Gadag I had to walk up to the first site – the Brahma Jinalaya. The scene around me – farmers busy ploughing, while their wives were going about their usual chores like washing clothes or dishes outside their small unassuming homes. Kids played on the streets and looked at me bemused as I walked past asking some of them for directions.
A five-minute walk or less got me to the ancient Jain Basadi. A beautiful, intricately carved temple in black coloured stone enclosed in a well-defined area. Walking up further, I found myself in front of a simple yet well-kept building by ASI. This happened to be the ASI Museum. The interior of the museum had information about each site in Lakkundi mentioned in detail on the walls. Additionally, the museum itself was home to some of the most beautiful statues and structures from the glorious bygone era.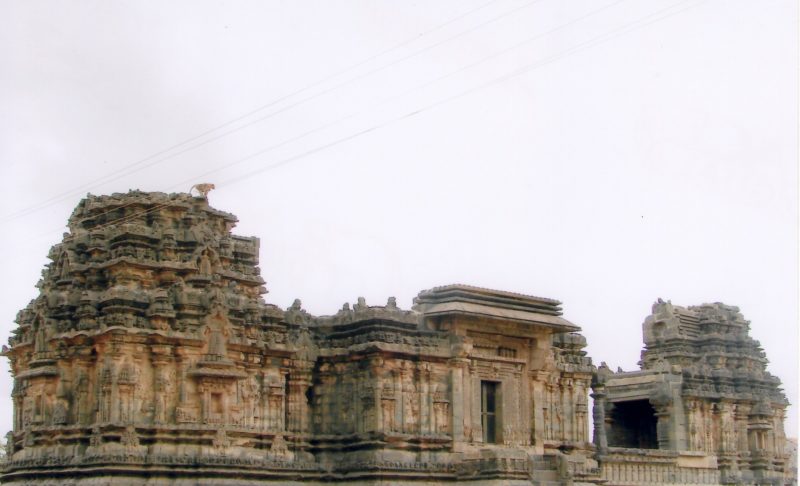 The well-informed staff at the office was just the beginning of ASI's hospitality. Walking into the temple premise, I was simply left awestruck. The beautifully manicured green grass, made for a stunning contrast against the black stone temple and blue sky. The site was exceptionally clean and well maintained (I actually managed to lie down on the grass for taking some pictures, so that must tell you about how clean it was).
The remains of the monument were placed in better cleaner areas (like the statue of the Jain Tirthankara) for better visibility. To add to this, there was a detailed information board. What's more, they had washrooms on site. Something that's essential on road trips.
The exceptional effort put in by ASI to maintain these heritage sites was evident. At Pattadakal and other places, the ASI has even banned the use of plastic. By the end of my week-long trip that covered 26 locations, I had become a pro almost at spotting a site maintained by ASI. The difference was clearly evident. It didn't matter if the place was small or large. If ASI had worked on preserving it, you could expect a great standard.
As a lone traveller, I can only say that it's commendable – the efforts put in by ASI towards making travel easier, exciting and stress-free for tourists.
This post was written by Sanghmitra Rajat Kumar, our in-house Content Lead who takes the pain to travel to these places. Here is her Instagram profile, you can like her posts or drop a message to appreciate the great work that she is doing!!!