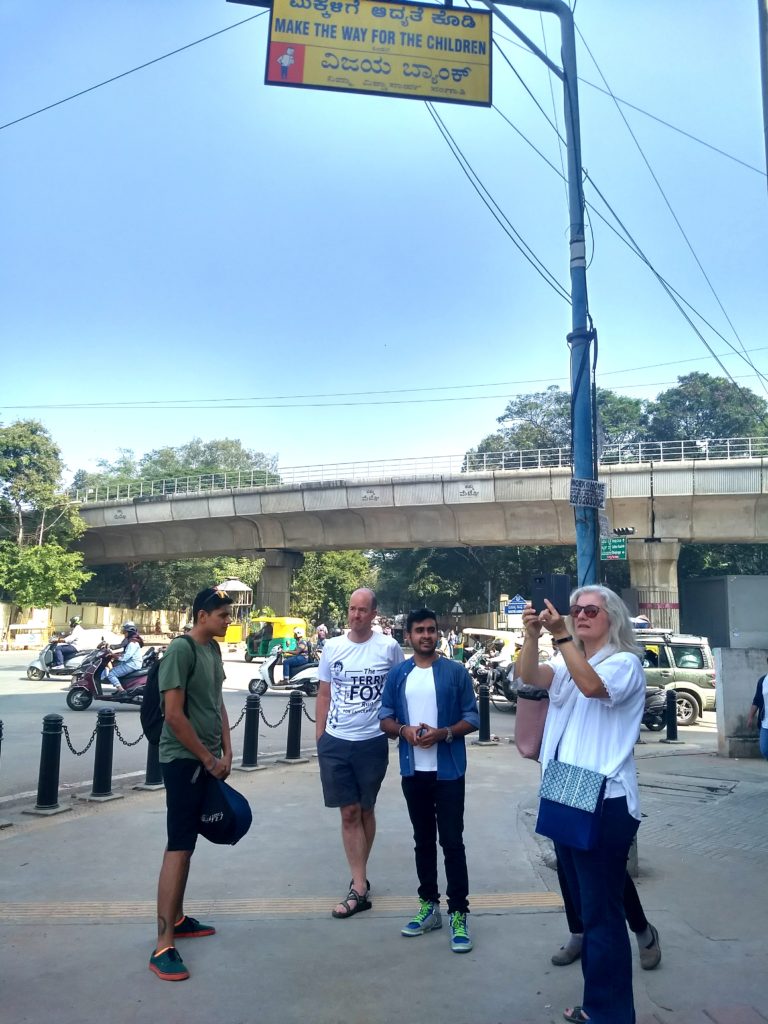 "Experience, travel – these are as education in themselves." – Euripides
This quote by the ancient Greek thinker Euripides made perfect sense as a group of travel and history enthusiasts walked the paths of Bangalore's South Parade and Cubbon Park on this cold December morning. In a heritage walk organised by FlippAR and Culture Rings, the history of the city's most lively district came to life.
Walking down South Parade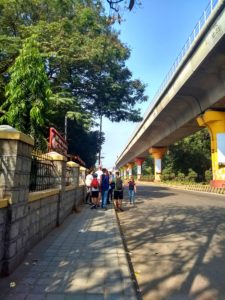 Did you know that MG Road, which was once known as South Parade, served as a centre for the British army in the 1800s? That's right. Even this enthusiastic group was left in awe as they unravelled these little-known stories behind the modern structures in this city.
The walk started at Wework Galaxy at Residency Road, where the famous Galaxy Theatre once stood. From here, the group walked past several historical spots such as Mayo Hall, Higginbothams, the Plaza Theatre(which is now the MG Road Metro Station).
It was an AR-fueled walk, where the group explored the stories hidden behind the streets through FlippAR Go. Not only did they get to experience the signature features of the app, like the audio and video tours and the AR face filters, they also experienced the St. Mark's Church through the app's latest feature – the AR Spheres.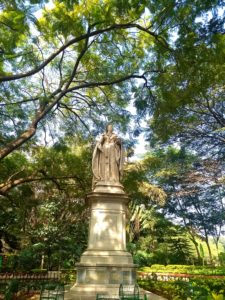 Statue of Her Highness Queen Victoria at the entrance of Cubbon Park
Reaching Cubbon Park, the group's first stop was the statue of Queen Victoria which stands gracefully at the entrance of the park. The pleasant weather worked exceptionally in favour of the walk as the group strolled through the park to the Karnataka High Court, where the tour came to an end.
For those who could not make it, or would be interested in joining us on our next walk, follow us on Facebook and Instagram for updates.
You could also take this tour yourself with the help of the curated trails listed on FlippAR Go. Download now!
Culture Rings is an educative tool by Bluefoot Culture Tours and One World Cultural Consulting which helps travellers and relocating expats gain familiarity with the cultural intricacies of a city through guided culture tours, food walks, and other activities.
FlippAR Go is India's only AR-enabled travel app, developed by FlippAR. It aims to make information about heritage sites from across the world easy and fun to access through Augmented Reality.