Exploring the markets of Delhi is an indulgence, to say the least. The local markets are filled with stores selling clothes, footwear and household items, and tiny stalls that offer snacks to munch on as you explore. One can spend an entire day at one of Delhi's markets and still not have seen it all. Read this to find the shopping centres in Delhi.
While some markets are as old as the city itself and give the shoppers a peek into the city's history, others are well-organised, modern complexes hosting the best of brands. Here's a list of some of the best destinations for the ultimate street shopping experience in Delhi.

Chandni Chowk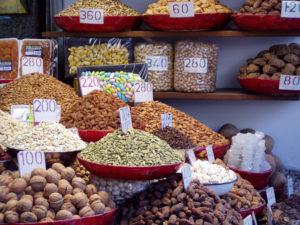 Probably one of the oldest in the city, the Chandni Chowk market is like none other. The streets and its structures are ancient and tightly-packed. To a keen history lover, the market's structure carries the stories of the city and for a shopaholic, the low prices here make it a gold mine.
Lajpat Nagar Market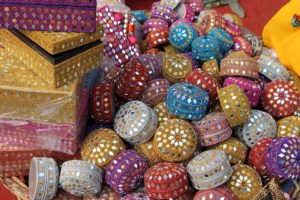 The Lajpat Nagar market is located in the residential area of Lajpat Nagar in South Delhi and is one of the best places for budget shopping in the city. You can find everything here, from footwear, clothing, jewellery and accessories; to home decor items, household necessities and furniture.
Sarojini Nagar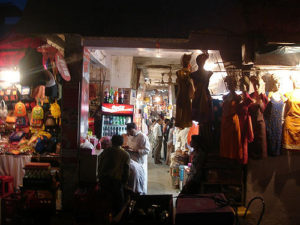 The Sarojini Nagar market is another budget-friendly option for those shopping in South Delhi. The market showcases rejected export items, but of better quality than what you get at the other markets. Two things one needs to know about this market is that it is all about the bargain, the shopkeepers are always up for a haggle; and that it is flooded with people over weekends, so plan your visit on a weekday.
Khan Market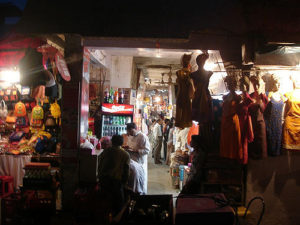 Image Courtesy : https://www.flickr.com/photos/dklein/
This is a classy one. Khan Market is pretty different from the markets mentioned so far. The shops hold products of more popular brand names, and the building is fairly recent in its architecture. It is a great place to find shops for books, apparel, cosmetics, technology and even ayurvedic products which makes it totally worth the visit.
Dilli Haat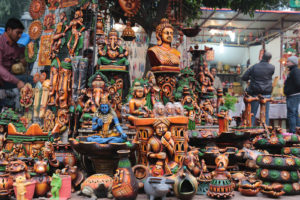 Image Courtesy : https://www.flickr.com/photos/dklein/
Dilli Haat is a themed market for all the handicraft lovers. With dimly lit surroundings which resemble that of a village market, Dilli Haat is the perfect place to spend an evening filled with music, authentic handicrafts and yummy street food.
Connaught Place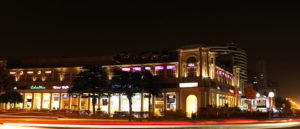 Image Courtesy : By Budhesh [CC BY-SA 3.0 (https://creativecommons.org/licenses/by-sa/3.0)], from Wikimedia Commons
A beautiful piece of architecture with its pristine white facade, Connaught Place is one of the classiest and busiest markets of the city. The plaza is lined with tall pillars and spacious shops which gives it a very unique look and feel. One can find some of the best international brands here, shops selling handicraft items and books, and numerous cafes and restaurants.
Palika Bazaar
Located at the centre of Connaught Place, Palika Bazaar is a fully air-conditioned shopping plaza. The place offers a great selection of clothes, fragrances and jewellery, all of which can be bargained to get a great cost-for-value.
While marching off on your street shopping expedition, remember to explore some of the city's delicacies and its many landmarks for a wholesome experience.